Internationalization

At UC San Diego
Redefining international engagement on campus and around the world
LEARN MORE HERE
Fulbright at

UC San Diego
Global Initiatives and campus partners support the prestigious Fulbright Program at UC San Diego
Find Out More Here
International Funding Opportunities
Explore sponsoring agencies, fellowships, grants and other resources to fund your international endeavor
CLICK HERE FOR INFORMATION
Previous
Next
UC SAN DIEGO CONDEMNS ANTISEMITISM
Global Initiatives echoes the Campus Notice issued on May 9, 2023 condemning antisemitism and restates our commitment to our offices' first pillar of Justice, Equity, Diversity and Inclusion and UC San Diego's Principles of Community.
American Council on Education Internationalization Laboratory Report
The ACE Internationalization Lab Report offers recommendations and identifies opportunities for strategic, comprehensive internationalization initiatives.
About Global Initiatives
Global Initiatives supports UC San Diego's mission of providing transformative experiences in a globally-connected world by bridging educational opportunities with the vast global research network of our campus. Whether supporting international students, faculty and scholars to achieve academic and personal success, or creating and connecting students to high-impact opportunities abroad, Global Initiatives achieves UC San Diego's culture of collaboration and vision to prepare the next generation of global leaders.
Resources For Tritons Impacted by Events Abroad
Global Initiatives created a resource page that contains important information to support our international populations and the UC San Diego community of learning who are impacted by events abroad.
The Fulbright Program
Global Initiatives actively promotes all aspects of the Fulbright Program at UC San Diego. Our offices support student and scholar applicants as well as provide the highest caliber of service to incoming Fulbright grantees from around the world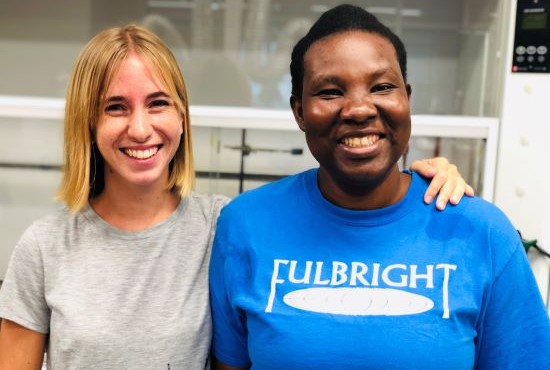 Newsletter
Our newsletter informs campus partners on the latest internationalization efforts at UC San Diego. The newsletter always contains resources on how our offices can support faculty and staff interested in global activities and initiatives. To subscribe, email global@ucsd.edu.
LinkedIn
Follow the Global Initiatives page on LinkedIn! This is a great platform to stay updated in real-time on news, international visits, programming, and campus's internationalization success stories! Feel free to repost, leave a comment, or message us directly to connect!