UNIVERSIDAD AUTÓNOMA
DE BAJA CALIFORNIA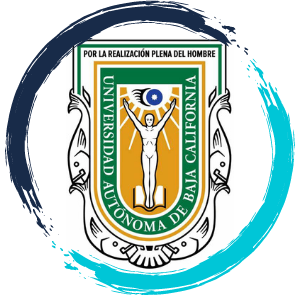 Study abroad while still being within driving distance of friends and family back in San Diego! At the Universidad Autónoma de Baja California (UABC), UC San Diego students can study a wide array of courses that are offered that advance their degree or fulfill general education requirements. Our partnership with UABC strengthens regional links and is a very cost-effective way to study abroad. As the language of instruction is Spanish, this is also a convenient way to move towards fluency in Spanish and, for our chicanx students and heritage speakers, connect with Mexico and Mexican culture. 
Click HERE for the flyer with more information on UC San Diego's exchange with UABC.
Program Deadlines | 2022-2023
If you want to participate in any of the Global Exchange Programs during the 2022-2023 academic year, you must submit your application in TritonsAbroad by the following dates:
For Fall 2022 Programs - Tuesday, March 1, 2022
For Winter/ Spring 2023 Programs - Saturday, October 1, 2022
For more information, visit studyabroad.ucsd.edu and contact a Study Abroad advisor. 
Exchange Details:
Academic Level: Undergraduate
Academic Years: Sophomore, Junior and Senior
Eligible Major(s): Campuswide - Computer Science and Engineering, Electrical and Computer Engineering, Mechanical and Aerospace Engineering, Nanoengineering, Chemistry and Biochemistry and Linguistics Majors are strongly encouraged to apply.
2021-22 Academic Calendar:
Fall Semester: TBD
Spring Semester: TBD
Students should arrive in Mexico at least one week prior to the beginning of each semester. 
Full Time Enrollment: At least three courses each semester.
Language of Instruction: Spanish. Some English languages courses are offered, but students should have at least a basic knowledge of Spanish. 
Language Courses: UABC offers Spanish-language courses for students who do not speak Spanish as their first language.
Restricted Courses: Some courses only allow a limited number of students. Degree-seeking students have priority over exchange students, so some courses may be unavailable due to high enrollment. 
Students are responsible for arranging their own accommodation.
Housing Types: Private Housing. UABC has a contact list from previous exchange students for UC San Diego students who are searching for accommodation.
It's possible for students to retain their housing in San Diego and cross the border for attend class. 
According to UABC, the cost of living is approximately 900 USD/ month for accommodation, meals, transportation and incidentals. Please note that housing would be the largest expense, which is of course dependent on if a student wishes to live in Mexico or remain in the U.S. and commute to Baja California. 
For information on financial aid, scholarships and additional funding, speak to a Study Abroad advisor or click HERE.
U.S. citizens must obtain a student visa to study in Mexico. For other citizenships, visit the website of the Mexican Embassy or Consulate in your country of citizenship for visa requirements and processes.
Certificate of Enrolment (CoE): When you are accepted into the exchange, UABC will send you a Certificate of Enrolment and an Acceptance Letter via email to use when applying for a visa. 
Visa Processing Time: It is recommended to apply at least two months before the start of the semester.  

Due to the pandemic, students should visit the website of the Embassy of Mexico in the United States or nearest consulate for updated information.
Links:
Health Insurance:

Students should purchase international health insurance for their time in Mexico. For non-emergencies, students can cross the border to the United States and go to a medical facilities that accept UC SHIP Insurance. 

Access to Mental Health Resources: Not Available. 
Support for Students with Disabilities: Should a student require any sort of accommodation to study at UABC, the International Office will liaise directly with the university to see what resources can be provided.
Research Opportunities: Yes, but research should be approved by the home university. Students must still be enrolled in at least three courses and the research will be extra curricular. 
Buddy/ Mentor Program: Yes. UABC has specific departments that assist visiting students learn about UABC and introduce them to teachers and faculty.  
Excursions/ Sightseeing: Yes. Activities vary year by year. 
Recreation/ Sporting Activities and Clubs: Yes.