UNIVERSITY OF SOUTHAMPTON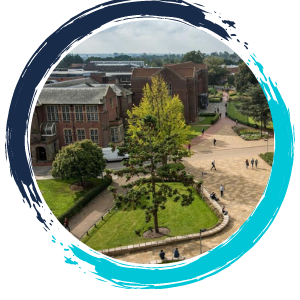 This prestigious university on England's southern coast (a little more than an hour from London) is one of the top 100 universities in the world. Southampton is an excellent choice for students who want to study in an English-speaking country with access to travel throughout Europe. 
The University of Southampton program is the first Global Exchange Program that is exclusively with the Scripps Institution of Oceanography (SIO). This includes undergraduates studying Earth Sciences, Marine Biology and Oceanic and Atmospheric Sciences. 
Click HERE for the flyer with more information on UC San Diego's exchange with the University of Southampton. 
Click HERE for the University of Southampton's International Students website.
Click HERE for the 2021-2022 Fact Sheet from the University of Southampton.*
*Please disregard the section on "Tuition Fees for Study Abroad Students" as fees do not apply to UC San Diego students.
Exchange Details:
Academic Level: Undergraduate
Academic Years: Sophomore, Junior and Senior
Eligible Major(s): Earth Sciences, Environmental Systems, Marine Biology and Oceanic & Atmospheric Sciences
2021-22 Academic Calendar:
Fall Semester: September 30, 2021 - January 29, 2022
Spring Semester: January 31, 2022 - June 18, 2022
Students should arrive in the United Kingdom in time to attend orientation sessions prior to each semester.
For a detailed academic calendar, click HERE.
Full Time Enrollment: Thirty (30) ECTS credits per semester. Courses are categorized into modules that can be worth 10, 15 or 20 ECTS points. Contact hours are three hours per module per week.


Course Catalogue: Click HERE. Faculty from Scripps and the University of Southampton have already identified courses that might fulfill major requirements at UC San Diego. For more information on these courses, consult your academic advisor or a Study Abroad advisor.
Language of Instruction: English 
Restricted Courses:

Medicine, Health Sciences, and some modules within Engineering disciplines are unavailable to exchange students.
Housing can be pre-arranged for exchange students. Housing options and resources can be found HERE.
Housing Types: Campus Housing. Off-campus is available within 10-20 minutes via bus. There are buses that run regularly to campus.
Deadline to Apply for Housing: August 1, 2021 for Fall and December 1, 2021 for Spring. 
Dining Options: Kitchens in Residences, Cafeterias and Dining Halls.
To apply for campus housing, students use an online system. 
£7,200 to £8,800 per year for accommodation, food, books, stationary and other items. More information on cost of living and incidental expenses can be found HERE.
For information on financial aid, scholarships and additional funding, speak to a Study Abroad advisor or click HERE.
U.S. citizens must obtain a student visa to study in the United Kingdom. For other citizenships, visit the website of the British Embassy, High Commission or Consulate in your country of citizenship for visa requirements and processes.
Visa Processing Time: 

If you are applying for Entry Clearance as a Tier 4 student visa holder from overseas, you are permitted to apply for your visa three months in advance of your course start date The earliest start date for a visa is 1 month before the course starts.

 

Due to the pandemic, students should visit the website of the British Embassy in the United States or nearest consulate for updated information.
Links:
Click HERE for video to hear from some international students at Southampton on their experiences.