MACQUARIE UNIVERSITY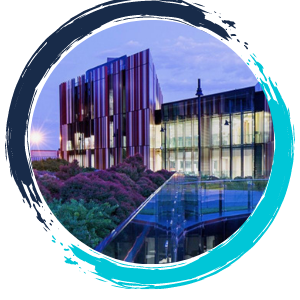 Macquarie University is located the Sydney suburb of North Ryde, an easy train ride away from the Opera House, Darling Harbour and plenty of gorgeous beaches. The Linguistics Department at UC San Diego has a strong relationship with Macquarie University, and Linguistics students who are interested in Speech Pathology can fulfill graduate pre-requisites that are not currently available at UC San Diego. Advance your degree and spend a quarter or more in one of the world's most livable cities! 
Click HERE for more information on the exchange from the UC San Diego Department of Linguistics. 
Click HERE for the flyer with information on the Global Exchange Program with Macquarie University. 
Click HERE for Macquarie University's Linguistics Department website.
Click HERE for Macquarie University's exchange brochure.
Program Deadlines | 2023-2024
To participate in a Global Exchange Program, you must first be nominated by UC San Diego before applying. To be considered for nomination, please connect with a Global Exchange Advisor via Study Abroad Advising Services
After being nominated, you must submit your application in TritonsAbroad by the following dates:
For Fall 2023 Programs - Tuesday, March 1, 2023
For Winter/ Spring 2024 Programs - Saturday, October 1, 2023
Exchange Details:
Academic Level: Undergraduate
Academic Years: Sophomore, Junior and Senior
Eligible Major(s): Linguistics
Academic Calendar:
Session One: February to June
Session Two: July to December
Macquarie hosts new student orientation from 13-17 February for Session 1 and 17-21 July for Session Two.
For a detailed academic calendar, click HERE
Full Time Enrollment: Three to Four Units (each unit is 150 hours). Thirty credit points are accepted as the minimum full-time load per semester and forty credit points is the maximum that undergraduate students can study per semester. 
Course Catalogue: Click HERE. The faculty at UC San Diego and Macquarie have already compiled a list of courses that UC San Diego students can take in order to fulfill major requirements. Please consult a Study Abroad advisor for a list of these courses. 
Language of Instruction: English 
Restricted Courses: Click HERE.
Students are responsible for arranging their own accommodation. Housing options and resources can be found HERE.
On-Campus/ Off-Campus Housing: Housing is available on-campus or off-campus (approximately a 20 minute train ride away). 
Housing Types: Shared Apartments, Private Housing and Campus Housing. 
Dining Options: Kitchens in Residences, Cafeterias and Dining Halls.
To apply for campus housing, students use an online system.
Approximately 1700 AUD/ month.
Information on cost of living and part-time work as an international student can be found HERE.
Students may receive a concession card for transportation. 
For information on financial aid, scholarships and additional funding, speak to a Study Abroad advisor or click HERE.
U.S. citizens must obtain a student visa to study in Australia. For other citizenships, visit the website of the Australian Embassy, High Commission or Consulate in your country of citizenship for visa requirements and processes.
Confirmation of Enrolment (CoE): When you are accepted into the exchange, Macquarie University will issue a Confirmation of Enrolment that you will need when you apply for a visa.
Visa Processing Time: Complete applications can be processed in 2 weeks to a month. Visit the Global Visa Processing Times website for up-to-date processing times. 
Links:
General Information on Health and Wellbeing on Campus: Click HERE for more information.
Health Insurance:

As an international student, you must take out OSHC as a condition of your student visa. Macquarie University arranges payment of OSHC to Allianz when you pay your fees and before you are issued with your Confirmation of Enrolment (CoE).

Access to Mental Health Resources: Yes. Click HERE for more information.
Support for Students with Disabilities: Yes. Click HERE for more information. 
Research Opportunities: Students may pursue research and internship opportunities, but nothing is arranged through the exchange.
Buddy/ Mentor Program: Yes. Click on the links below for more information. 
Excursions/ Sightseeing: Activities are organized through the Macex Association. Click HERE for more information.
Recreation/ Sporting Activities and Clubs: Click HERE for information on these activities and other social opportunities.