What is the ACE Internationalization Laboratory? 
The American Council on Education's (ACE) Internationalization Laboratory is a selective learning community led by a team of internationalization experts with a wide range of backgrounds and experience. These experts assist institutions in developing a strategic plan aimed at comprehensive internationalization.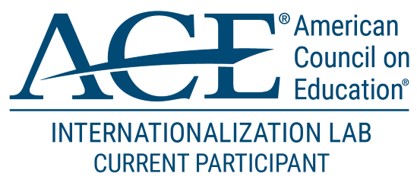 UC San Diego and 17 other higher education institutions will participate for a period of two years (2019-21) and will work closely together with ACE advisors and steering committees comprised of UC San Diego faculty and staff to formulate goals for internationalization. Through this collaborative and unique experience, UC San Diego aims to formulate a cohesive policy of international engagement.
This website will be a central repository for all things ACE during UC San Diego's participation in the Lab. This will include updates for the campus community, informational sessions and Town Halls, resources for faculty and staff, Lab outcomes and more!
UC San Diego Lab Leaders
Leadership
Learn more about who at UC San Diego is leading the charge towards comprehensive internationalization.
Committees and Subcommittees
A Steering Committee and various subcommittees will be formed to move the process forward and conduct critical research and analysis to uncover how comprehensive internationalization can be best implemented at UC San Diego. Find out who is on the Steering Committee and how you can get involved in the process by joining a subcommittee!
Phase Two: Data Collection
From January to April 2020, newly formed subcommittees will meet to discuss the goals of their particular group and collect data to formulate recommendations on how to broaden comprehensive internationalization at UC San Diego
Resources
ACE has created a robust library of resources for Lab participants as they navigate through the internationalization process. As a participant in the current cohort, UC San Diego will also contribute information on the internationalization of campus.