The ACE Internationalization Lab
Through the Internationalization Laboratory, Higher Education Institutions will be given the tools and knowledge needed to implement institutional strategies that emphasize comprehensive education.
What is ACE?
The American Council on Education (ACE) is a membership organization that mobilizes the higher education community to shape effective public policy and foster innovative, high-quality practice. As the major coordinating body for the nation's colleges and universities, ACE's strength lies in their diverse membership of more than 1,700 colleges and universities, related associations, and other organizations in America and abroad. ACE is the only major higher education association to represent all types of U.S. accredited, degree-granting institutions: two-year and four-year, public and private. ACE's members educate two out of every three students in all accredited, degree-granting U.S. institutions.
What is Comprehensive Internationalization?
As defined by ACE, comprehensive internationalization is a strategic, coordinated process that seeks to align and integrate policies, programs and initiatives to position colleges and universities to be more globally oriented and internationally connected institutions.
UC San Diego envisions the following model for how comprehensive education could be implemented on campus.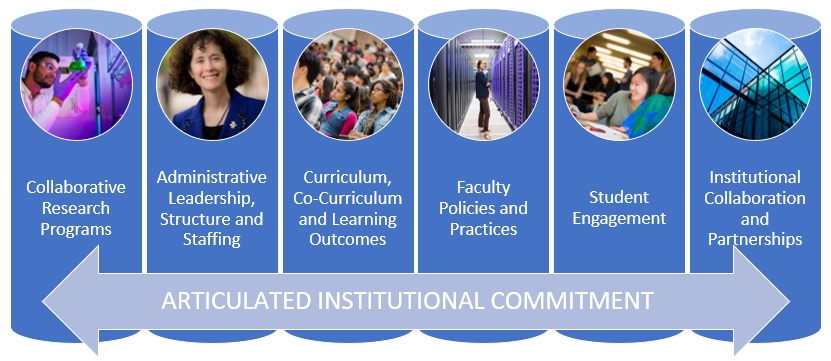 Internationalization Lab Timeline
The Lab will span a period of approximately eighteen months and will be divided into different phases. Below is the projected timeline for UC San Diego:

---
Who Else is in the Cohort with UC San Diego?
The 2019-2021 cohort is the largest since the inception of the Lab. UC San Diego and 17 other colleges and universities in the Americas will share their experiences and identify best practices on the road to comprehensive internationalization. 
Domestic Institutions

Bethany College (WV)
California State University, San Bernardino
Loyola Marymount University (CA)
Mercer University (GA)
Purdue University Northwest
Rhodes College (TN)
Sinclair College (OH)
Southern Illinois University
UC San Diego
University of Delaware
University of Missouri - Kansas City
University of Nebraska - Lincoln
University of North Georgia
York College of Pennsylvania

International Institutions

Universidade Federal de Goiás (Brazil)
Universidade Estadual de Maringá (Brazil)
Universidade Federal do Pará (Brazil)